How to Invest in Direct Plans of Mutual Fund: If you are a do-it-yourselfer, you can invest in mutual fund direct programs (do-it-yourself investor). It enables you to invest directly with the asset management firm (AMC). Unlike standard plans, direct mutual funds must be invested because they have a reduced expense ratio.
The AMC saves money on commissions paid to mutual fund distributors and brokers, passing on to investors. Direct funds have the word "direct" prefixed to their names, making them simple to recognize.
You'll see that a direct fund's portfolio is precisely like that of a standard fund. It invests in the same securities as the other funds and is run by the same fund manager. You can invest in direct funds if you are knowledgeable about mutual funds and have research skills. It also lowers your expense ratio and gets a more significant return than traditional mutual fund investment plans.
How To Invest In Direct Plans of Mutual Fund Online
Invest in direct plans on the website of the mutual fund house.
Direct mutual fund investments should be made via Registrar & Transfer Agent (R&TA)
Through Mutual Fund Utilities, purchase Direct Mutual Funds.
Online investment advisors such as Robo-advisers can help you invest in mutual fund direct plans.
Direct online mutual fund investments (types of investment) can be made in a variety of ways. However, have your PAN, Aadhaar, bank account information (account number, IFSC code, MICR, etc.), and login information for online banking transactions before you begin.
Since the KYC is connected to your PAN number, they first verify that it has been finished using your PAN information while investing through various platforms.
You may invest through any of the ways listed below once the KYC procedures are complete. Choose the option that seems most practical to you.
Please be aware that new mutual fund investors must first finish their Know Your Customer (KYC) requirements. Online mutual fund KYC is simple to complete, only needs to be done once, and applies to all platforms. Additionally, you can finish your KYC offline by going to the fund house or registrar.
1. Invest in direct plans on the website of the mutual fund house.
Once you have chosen which fund to invest in, you can invest directly in mutual fund schemes using the Asset Management Company's online platform.
If you want to invest in Fund A, you can go to its mutual fund house website and purchase the fund units there.
If your KYC is finished, you can proceed with the below-mentioned stages.
1. Create a mutual fund company account.
Most mutual funds will demand that you first set up an account. The personal information needed is the same as what is required on the mutual fund application form. Some fund houses might request a primary register first, followed by a detailed registration when the transaction is complete. From one fund house to another, the procedure would be different.
2. Select the desired plan and investment information.
Make sure to choose "Direct" for the Plan Type when you reach the investing portion of the online form. Additionally, check the scheme choice twice. You can choose the Growth or Dividend Option under the Direct Plan. Select the alternative that best fits your financial objectives.
You must also enter the investment information, including the:
Investment Type: Lumpsum, one-time payment or through a Systematic Investment Plan (SIP),
Holding Type : Non-Demat or Demat,
RIA Code: If availing the services of a Registered Investment Adviser,
Mode of Payment: Net banking, NEFT, Debit Card, IMPS etc. These options will differ across AMCs.
Bank Details: Account number, account type, bank name, and IFSC code. Additionally, you might request the branch's address and MICR code.
3. Verify and finish the transaction.
You will be required to confirm the information after submitting the above. Many people ignore this and continue. It is best to read the form attentively and not move too quickly. There are frequently typos in the bank account number. Later on, changing it is a laborious process. So, try to steer clear of them right away.
Additionally, you might need to verify the form submission using a Time Password (OTP) given to the registered email address or mobile number. Some fund companies could finish this authentication procedure as the initial stage.
Once verified, you can proceed to the next page and finish the transaction using the payment method you selected before. An assigned Transaction Reference Number will be given to you. Note this down since it can be helpful if there is a problem with the transaction. When the marketing is successful, you will get a confirmation via email, text, or both.
The procedure above completes your mutual fund to invest in direct plans through a specific fund house. The system stays essentially the same.
You won't have to enter all the information again if you make additional purchases through a fund house's direct programmes. Logging into your online account, selecting the preferred scheme, selecting the desired investment amount, and completing the transaction are all required.
Please note: If you are investing across a few fund houses, you should only choose to invest in direct plans at the fund house level. Otherwise, keeping track of account information across several fund houses can be a nightmare for operations. The ideal option to invest in various fund houses' schemes is a platform that gives you access to most if you invest in programmes offered by different fund houses.
2. Direct mutual fund investments should be made via Registrar & Transfer Agent (R&TA)
The registrars also make it possible to invest in mutual funds online, but only in those registered with them.
List of Mutual Funds serviced by CAMS
| | |
| --- | --- |
| Aditya Birla Sun Life Mutual Fund | DSP BlackRock Mutual Fund |
| HDFC Mutual Fund | HSBC Mutual Fund |
| ICICI Prudential Mutual Fund | SBI Mutual Fund |
| IDFC Mutual Fund | IIFL Mutual Fund |
| Kotak Mutual Fund | Mahindra Mutual Fund |
| PPFAS Mutual Fund | Shriram Mutual Fund |
| TATA Mutual Fund | Union Mutual Fund |
List of Mutual Funds serviced by Karvy
| | |
| --- | --- |
| Axis Mutual Fund | Baroda Pioneer Mutual Fund |
| BOI AXA Mutual Fund | LIC Mutual Fund |
| BOI AXA Mutual Fund | Mirae Asset Mutual Fund |
| DHFL Pramerica Mutual Fund | Motilal Oswal Mutual Fund |
| Edelweiss Mutual Fund | IDBI Mutual Fund |
| Essel Mutual Fund | IDBI Mutual Fund |
| India Bulls Mutual Fund | INVESCO Mutual Fund |
| UTI Mutual Fund | Taurus Mutual Fund |
| Reliance Mutual Fund | Principal Mutual Fund |
All leading fund houses are covered, as shown in the table above, except Franklin Templeton Mutual Fund and Sundaram Mutual Fund. These two fund firms each employ a separate registrar to conduct business.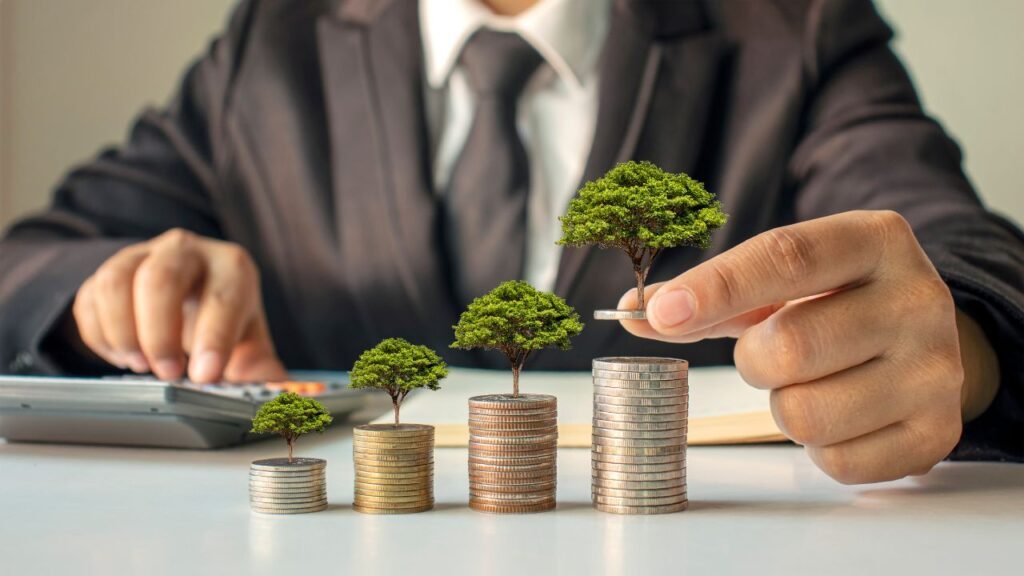 MyCAMS, a service provided by CAMS, allows users to set up Systematic Investment Plans (SIPs), choose Common Time Mandates (OTMs), and perform other operations across Mutual Funds serviced by CAMS using a single account.
Here, you can conduct transactions in mutual funds provided by Karvy. The facility, however, is only accessible online for additional purchase, redemption, and switching, according to the website.
Please note: Although CAMS is the more convenient of the two registrars for online purchases, you will need to choose alternate routes for those funds if you intend to invest in mutual funds other than those supported by CAMS. You, as an investor, may once more have difficulties as a result. Having all mutual funds under one roof will be ideal.
3. Through Mutual Fund Utilities, purchase Direct Mutual Funds.
You can transact across all mutual fund schemes using the MFU (Mutual Fund Utilities) transaction gateway for mutual funds.
Mutual Fund Utilities is a platform that several fund firms share. Before transacting, you must first open an account. You can then transact in the mutual funds offered by practically all AMCs. You can invest several funds from various fund houses via a Common Transaction Form (CTF) or the web portal.
Additionally, there are no additional fees for investments in mutual funds done through this gateway. The participating fund houses split the expense of the platform.
This platform eliminates the drawbacks of the methods above, where the universe of available mutual funds is constrained because most major fund houses are a part of it.
You must first create a CAN to use the MFU platform to invest in direct mutual funds (Common Account Number). CAN is a unique reference number that MFU has assigned. The CAN will map your existing mutual fund folios from all participating fund houses, giving you a comprehensive overview of all your mutual fund holdings.
The main distinction between this and a Mutual Fund Folio is that the CAN is applicable across fund houses for a particular type of ownership, whilst the folio is restricted to a single fund house.
Online e-CAN creation is possible. Follow the straightforward steps here – How to Create Your Mutual Fund e-CAN in 3 Easy Steps.
You can register for online access using their portal at https://www.mfuonline.com once you have created your CAN. You must set up a password for the account and create a User ID.
After logging in, click CAN Transaction, shown below, to start making transactions in the account. Select Purchase if you want to invest a lump sum or SIP in beginning a SIP. You can utilise the Switch option to change from Regular Plans to Direct Plans if you are currently investing in Regular Plans.
4. Online investment advisors such as Robo-advisers can help you invest in mutual fund direct plans.
When purchasing mutual funds (which mutual fund is best), there are numerous factors to consider, including:
Establishing attainable objectives
Investing according to your risk tolerance
Choosing the appropriate asset allocation method
Choosing the best mutual fund programmes
Periodically checking your portfolio for modifications to the scheme's investing characteristics
Tax consequences of redemptions
Keeping an eye on your objectives and making necessary adjustments
You must either handle all of this yourself when investing through direct plans or choose to hire a fee-based financial counsellor or investment advisor.
Robo-advisors are a new type of investment advisory. These online platforms employ technology that runs sophisticated algorithms to create automatic, individualised investment advice and portfolio allocation.
These platforms are practical, attractive, and easy to use. Some Robo-advisors successfully lure customers in with their alluringly low fees and direct plans. Some people even assert that the service is free.
However, there are a vast number of plans available under the various types of mutual funds. You can tell the good Robo-advisors from the bad by looking at their track record.
In other words, the robot advisor must choose mutual funds supported by reliable research. The sole criterion shouldn't be performed. Before determining the best schemes, various qualitative and quantitative parameters must be examined.
The soon-to-be-released Robo-advisor from PersonalFN might be your best option.
PersonalFN has created a unique virtual investment advisor based on its extensive experience of more than 15 years in the financial industry. It is developed to know the market, but more importantly, it knows you.
Just adhere to the straightforward instructions below:
Fill out the registration form.
Send the required paperwork to activate your investment account.
Examine your risk profile.
Obtain a suggested portfolio using your inputs.
Make a single click to invest.
Direct Plans of Mutual Fund Offlne Method
Here are the several routes you might take if you decide to invest directly in mutual funds:
AMC or Registrar office
Once you have chosen which mutual fund to invest in, you can go to the AMC office or Registrar's office that is most convenient for you. These are the locations of AMC.
The procedure is straightforward. Indicate the name of the mutual fund scheme and any other pertinent information on the Common Application Form / SIP form. Provide your NACH mandate form with your SIP details if you plan to invest via SIP.
Deliver the above forms to the Registrar's office and the Transfer Agents (RTAs)/AMC.
Mutual Fund Utilities
Mutual Fund Utilities is a platform that several fund firms share. Before making a purchase, you must first establish an account. Here, we provide instructions on how to generate a Common Account Number (CAN).
Almost all AMCs offer mutual funds where you can trade. You can invest funds from various fund houses using a single transaction form. The necessary documents are available for download on this page of the MF Utility website.
You must submit the PayEezz form if you are investing with MF Utilities. An investor can use the PayEezz service provided by MFU to register a one-time mandate and give a vertical direction to his banker allowing MF Utility to deduct funds from the account for future subscription transactions (Lump sum or SIP).
Investors can avoid writing checks or providing other payment instructions each time they invest in MFU by signing up for PayEezz. The PayEezz requirement mentions a maximum amount.
Investors can register any SIPs employing the same PayEezz Reference Number (PRN) once a PayEezz has been successfully registered and MFU has provided the PRN. Investors, distributors, and RIAs should know that the total daily debits cannot exceed the upper limit specified in the PayEezz mandate.
Investment Adviser
Investing in mutual funds can be started by sending your transaction documents to an investment advisor who charges a fee for their services. In addition, your investment advisor will receive updates from the fund house so that they can monitor your mutual fund investments.
The Final Thoughts
Due to their lower prices, well-founded investment technique, and alignment with your financial objectives, Robo-advisors may be an appealing alternative to many traditional sources of guidance and, in many situations, may even be a step ahead of them.
You should be aware that not all robot advisors are perfect. They might not be able to tailor their advice adequately. As a result, the robo-advisory service you select must be capable of looking after your investments and financial objectives.
What is the best way to invest in direct mutual funds?
Through the websites of mutual funds or online stock exchanges, you can invest in a Direct Plan online, Mutual Funds Utility (MFU), or other digital channels. A few online portals allow you to invest in Direct Plans as well.
Which platform is best for investing in mutual funds directly?
Groww- Direct Mutual Funds App.
ETMONEY Mutual Fund App.
myCAMS Mutual Fund App.
KFinKart- Investor Mutual Funds.
Zerodha Coin.
Paytm Money Mutual Funds App.
KTrack mobile app by Karvy.
What is the Direct Plan of a Mutual Fund?
A direct plan is to purchase from a mutual fund firm directly (usually from their website). On the other hand, a common goal is one that you are buying through an advisor, broker, or distributor (intermediary). A typical plan has a higher expense ratio in mutual fund terms.
What are the benefits of a direct plan mutual fund?
Knowing the benefits of investing in direct funds over conventional funds, it makes sense to do so. Paying needless commissions can be avoided, allowing you to keep the expense ratio reasonable. Additionally, compared to ordinary funds, returns on direct funds are higher.
What is a direct mutual fund's disadvantage?
The drawback of going direct is that you must handle all of the legalities and investment selections independently. You do not have access to a mutual fund advisor because you purchase a direct plan directly from a mutual fund company.
Should I change from the regular plan to the direct plan?
The primary distinction between regular and direct plans is that under a standard plan, investors must pay an expense ratio fee to the intermediaries, ultimately leading to lower returns. On the other hand, direct plan investments provide better returns and have a no-expense ratio.