How to Buy MonaCoin
If you want to buy MonaCoin (MONA), you'll need either Bitcoin (BTC) or Ethereum (ETH) for trading purposes. In this piece, I've analysed Binance, a prominent cryptocurrency exchange, to help you figure out the best places to buy cryptocurrency with a credit card or bank account.
How can I Create for a Binance Account?
Because there have been multiple phishing cases reported in recent years that are exact replicas of the real site, it is critical to carefully examine the URL to the website. To begin, search for the 'Secure' certificate, which should appear in your address bar and serves as proof of the site's legitimacy. Second, to be extra safe while trading on the platform, bookmark the official website to avoid any future confusion.
Fill in your Trading Information
You must fill in your trading information by clicking on the "Register" option in the right-hand corner of the website's page. For example, you may be asked to provide your phone number or email address. Because you will need to check in to your Binance account on a regular basis, it is vital to use your main email address, which you can access readily and is the most secure one.
You should also create a strong password for your email account, which should include a combination of numbers, symbols, upper and lower case letters. As your account's verification code, you'll receive a 6-digit code over the email address you entered.
Allow 2FA-Two-factor Authentication (How to Buy MonaCoin)
After your first log in, you should use two-factor authentication to make your account more secure. Setting up 2FA is critical since it makes your account more safe against hacking.
After you fill in your email and password, you'll be asked to submit a unique code each time you log in using two-factor authentication. Use the Google authenticator app on your smartphone to acquire your one-of-a-kind code.
2. Buy Your First Bitcoin
You can send money to your Binance Crypto wallet account straight from your bank account using a SWIFT money transfer, or you can use your debit/credit card.
Previously, Binance did not accept the use of credit or debit cards on its platform, but this has since changed. Binance has teamed with Simplex to allow its users to buy Bitcoin and Ethereum with their credit and debit cards. As a result, Crypto transactions are now faster, have lower transaction fees, and have more transaction flexibility.
We strongly recommend that you buy bitcoin first and then exchange it for Monacoin (MONA) in appropriate amounts.
Buying bitcoin using a credit card is easy, but we'll go over the best ways to do it step by step so that you understand everything there is to know about trading.
Activate the dropdown menu by moving your mouse pointer over the 'Buy Crypto' tab on the top bar. Then select a currency, such as US Dollars, and proceed to the following step by clicking the 'Credit/Debit Card' button.
You will be directed to the next page, where you will see options to select your desired Bitcoin (Select BTC) and the amount you must pay to purchase your desired Bitcoin quantity. The total amount you'll have to spend will be calculated based on the amount of Bitcoin you've requested and the current market price (inclusive of all fees). You can, however, choose to specify the total fee first, and then the system will calculate the order amount for you automatically.
After that, click "Buy BTC." A window will appear with all of the specifics of your order. However, you must read the disclaimer and Terms of Use before confirming your order. Once you're pleased, tick the tab to confirm your order and go to "Payment"; click.
Fill in your credit card information as well as your personal information. After that, click "Pay now" and wait for it to verify your information.
If this is your first simplex payment, you will be requested to authenticate your email and phone number with a code sent to your email or via SMS. Open the link in your email and key in the code you received via SMS to complete the verification procedure. After you've completed all of the steps above, click "Continue."
The use of an official document to verify identity is the next step. Simply upload a snapshot of your identification document together with your personal information and click the "Upload Document" tab.
Finally, your personal document will be accepted when it has been reviewed by the system, and you will receive an email confirming your order purchase. The purchased BTC or Ethereum is then credited to your Binance account.
3. Adding Cryptocurrencies to an Altcoin Exchange Bittrex
Now, we show you how you can buy MonaCoin (MONA) with your Binance investment.
But be aware that you will not be able to trade every cryptocurrency on Binance; Instead, you have to transfer your coins to an exchange where Monacoin (Mona) can be exchanged. That's why we will tell you about Bittrex, a well-known exchange for crypto currency trading. Click on the link to create a new account.
If you've gone through the same steps we did with Binance, you're now ready to transfer your Bitcoins.
4. Depositing BTC to Exchange (How to Buy MonaCoin)
If you've completed the setting of your new trading account on one of the exchanges that trades MonaCoin (MONA), you'll need to move your BTC from Binance to that exchange. This is accomplished through the use of a wallet mechanism.
You must also select "Holdings" from the top-right menu.
Look for "BTC" in the Token section and copy the "Deposit Address" that appears.
This method may appear to be a little complicated at first, but don't worry; it's far easier than a bank transfer.
Return to Binance after you've copied your unique BTC wallet address.
Move your cursor to "Wallet" on the right hand side of the topbar, and then click "Fiat and Spot (Deposit & Withdrawal)" when the popup appears.
Look for BTC in the list and click the "Withdraw" button on the right.
Then paste the deposit address you copied from the other exchange and choose BTC as your transfer network. Then type the amount you wish to take out (you may click the Max button if you want to withdraw all).
After you've completed the preceding steps, click the Submit button to begin the withdrawal procedure. If you need to proceed with the withdrawal, Binance may ask for your 2-Factor Authentication code, as well as an e-mail confirmation of the withdrawal.
That's all there is to it; after that, just wait a few seconds for the blockchain to authenticate your transaction.
5. Trading MonaCoin(MONA)
You must now return to Bittrex and purchase MonaCoin (MONA) with the Bitcoins you sent there.
You must seek for the "Markets" icon and click it to see a list of altcoins.
On the left side, there is a column where you must select the "BTC" pair and type "MONA" into the search area. If you've already moved your coin, simply click it, and a MONA/BTC price table will appear in the middle of the page. Then select the "Market" tab, as this is the most straightforward method of placing orders. You can either enter in a sum or select a percentage of your BTC deposit to spend on purchases.
When you've double-checked everything, click "Buy MONA." You've just purchased your very own MONA!
Other Cryptocurrency Exchanges
MXC
Aside from the exchanges listed above, there are a few more common crypto exchanges with high daily trade volumes and a large user base. This ensures that you can sell your coins whenever you wish and that the trading fees are reasonable. It is also suggested that you register on these exchanges since if MonaCoin is listed there, it provides traders who have already registered with a huge level of trading volume, which means you will have some fantastic trading possibilities!
How to Safely Store MonaCoin in Hardware Wallets (How to Buy MonaCoin)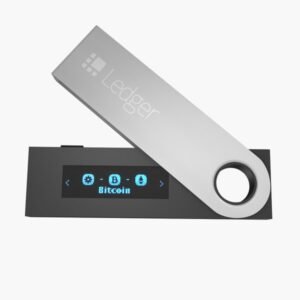 It's simple to set up and use, with a user-friendly trading interface.
It's compatible with both desktops and laptops.
It's also lightweight and portable.
Has been intended to support a wide range of (ERC-20) tokens and most blockchains.
Has a large number of trading languages.
Designed by a well-known firm that was founded in 2014 and has excellent chip security
It is not expensive and may be obtained at a reasonable cost.
It's built with a more advanced (ST33) secure element chip than the Ledger Nano S.
It has a simple design that allows it to be used on a desktop or laptop computer, as well as a smartphone or tablet through Bluetooth.
It's also compact and lightweight, with a built-in rechargeable battery.
It has a bigger screen.
When compared to the Ledger Nano S, it has larger storage space.
It is compatible with the majority of blockchains and a wide range of (ERC-20) tokens.
Every customer can choose from a variety of languages.
It was created by a well-known company that was founded in 2014 and has excellent chip security.
Can be obtained at a reasonable cost
If you still intend to "hold" your MonaCoin for an extended period of time, you'll need to find means to keep it safe and secure.
Despite the fact that Binance is the safest cryptocurrency exchange, there have been hacking instances and monies lost in recent years. Because of the way exchange wallets are designed, they will always be available via the internet ("Hot Wallets," as they are known), exposing certain flaws.
As a result, keep your cryptos safe by storing them in "Cold Wallets," which only have access to the blockchain (or "go online") when you send money. This lowers the risk of being hacked. Use a paper wallet, for example, which is a sort of free cold wallet. It can alternatively be characterised as a pair of public and private addresses that you write down on a piece of paper and keep securely with you. However, it is not permanent and may be subject to risk.
As a result, when compared to cold wallets, hardware wallets are the best. Because they are usually USB-enabled devices, they can safely store your wallet's key information.
How to Buy MonaCoin
Thank you very much for reading this article. If you need any information related to this article, you can tell us through the comment box. Do share this article with your friends or relatives. Thanks once again.
How to Buy MonaCoin?
Visit Binance's Website
Fill in your Trading Information
Allow 2FA-Two-factor Authentication
Buy Your First Bitcoin
Adding Cryptocurrencies to an Altcoin Exchange Bittrex
Depositing BTC to Exchange
Trading MonaCoin(MONA)
How to Safely Store MonaCoin in Hardware Wallets?
Is MonaCoin supported by Coinbase?
Coinbase does not support MonaCoin.
What is Mona token?
MonaCoin, abbreviated as MONA, is a digital money mostly utilised in Japan. The cryptocurrency is built on the blockchain code of another cryptocurrency, Litecoin. It does not, however, use the Scrypt algorithm like Litecoin.
What is the used of MonaCoin?
Monacoin is largely utilised in local shops and online stores as an easy and immediate payment alternative. It is also utilised for tipping, which has contributed to the formation of a distinct community. Monacoin employs the Proof of Work (PoW) system, which is similar to that of Bitcoin.