Best NFT Games to Earn
Blockchain-secured assets are immutable, meaning they can't be changed or edited.
Decentralization: it is viewable and usable by all players.
We've compiled a list of some of the best NFT games to help you make money. These are entertaining games where you can trade stuff and in-game characters with other players. Many of these are free NFT games that you can play to get prizes, and the Crypto gaming Bulls Telegram channel discusses the most recent free-to-play NFT games that can help you earn money.
List of Top NFT Games to Play
Here is the list of blockchain games that have been selected for November; Some of these cannot be run yet because they are in the beta stage.
1. Battle of Guardian
Battle of Guardians (BOG) is an Unreal Engine-based real-time multiplayer NFT PvP arena. This is a sophisticated fighting game based on the Solana network in which users compete to defeat other players to gain additional rewards. It enables users to take advantage of the blockchain's strength and outstanding graphics. Players can fight in multi-realm combat in many parts of the massive SciFi game universe. BOG is a PC-only game that will ultimately allow cross-platform multiplayer on iOS and Android.
BOG believes in the metaverse's future and is working to create a stable gaming economy with long-term promise. The BOG delivers a fascinating and enjoyable gaming metaverse experience with excellent graphics, unique NFTs, and countless opportunities to make real money with each new game released.
The worldwide gaming market is now valued at over 300 billion dollars. The NFT gaming market, on the other hand, accounts for less than 10% of the total. There is much more potential in the gaming industry, particularly in the NFT Fighting Game.
2. Idle Cyber
Idle Cyber is a 2088 frontier defense game in which humans command a squad of mutants to defend humanity by defending the wall, killing cyborgs, and conquering enormous bosses.
Idle Cyber is based on BSC and appears to offer a lot of potential for gamers to earn, stake, and trade NFTs for a profit. This idea is robust, and investors can profit handsomely from their investment.
3. Axie Infinity (Best NFT Games to Earn)
On the Ethereum blockchain, Axie Infinity is a non-financial token (NFT) game inspired by Pokémon mythology. It features millions of charming fantasy creatures known as Axies, which players may raise, combat, and trade as digital pets. Play-to-earn is the company's primary principle, and it pays users for their time and effort. These gifts come in the form of an SLP (Smooth Love Potion) token, which may be earned through gameplay. On decentralized exchanges such as UniSwap and Binance, SLP tokens can be traded for other Ethereum tokens.
Axie Infinity is perhaps one of the most well-designed cryptocurrency ideas. Everything is meticulously researched and implemented, from the user experience to tokenomics. It is now the most expensive NFT collection, with a market worth of $42 million in June 2021 and predicted sales of more than $1 billion this year. It runs on various operating systems, including Windows, Mac OS X, iOS, and Android. Their goal is to build a virtual economy in which you can own and operate businesses and save, invest, and spend money without having to go to the bank.
4. Gods Unchained
Users can build decks and play the game against one other in this free-to-play and play-to-earn trading card game. Gods Unchained is a card trading game in the vein of Magic: The Gathering or Hearthstone. According to a statement on the game's official website, it has risen to more than $1.3 million in less than a month, thanks to its excellent in-game features and sophisticated animations. All participants own their assets because the cards are verifiable property in Ethereum. Griffith, The Chosen, an example NFT card, sold for $12k in May 2021.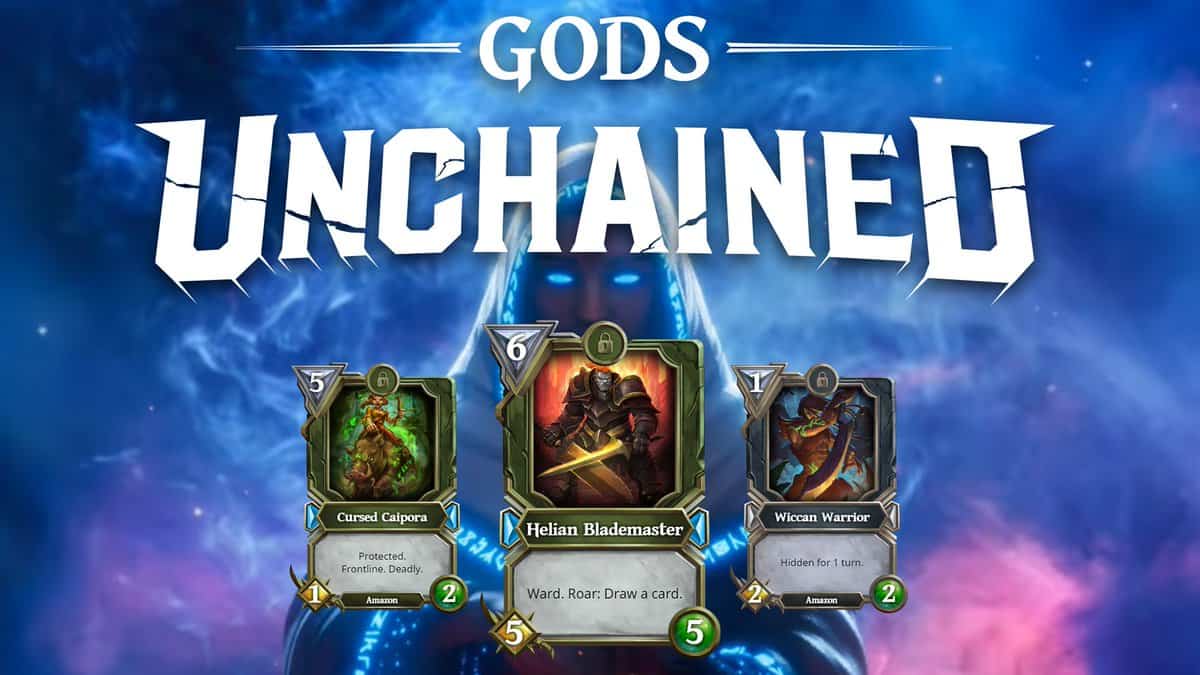 Gods Unchained appears to be the top provider of trading card games, with a recently created marketplace and more methods than ever to exchange your cards. Gods Unchained will run on Immutable X, and its marketplace will support gas-free transactions.
5. Crypto Kitties (Best NFT Games to Earn)
The first game built on the Ethereum network was CryptoKitties. Players buy, sell, and breed cats to generate desirable qualities that are ERC-721 tokens that are indivisible and unique. CryptoKitties can be traded on major NFT exchanges like opensea.io. The game was created on Ethereum and released in November 2017 by Dapper Labs.
Collecting and nurturing digital cats is a fascinating pastime, believe it or not. The game's popularity, for example, generated congestion and made headlines on the Ethereum network in 2017. A CryptoKitty can be obtained by purchasing one on the market or breeding two Kitties together. Breeding allows players to get access to uncommon abilities. You can also earn rewards by amassing a cat collection. Once you've accumulated a group, you can transport your cats to KittyVerse to compete in catfights. You can also collaborate with other players to solve riddles.
6. Illuvium
Illuvium is an open-world RPG adventure game featuring a play-to-earn framework that allows users to earn in-game rewards. Players can enjoy a new era of NFTs thanks to the integration with Immutable X. You receive 0% gas expenses, peer-to-peer minting, and instant transactions while maintaining secure control of your funds. It blends aspects of classic RPG collection games with fight techniques popularised by the Autobattler genre.
In 2022, the Illuvium game will be released to the general public.
7. The Sandbox (Best NFT Games to Earn)
The Sandbox is a virtual metaverse where you can own land, play games, and even create your own game. You can govern the vast virtual universe as a collector, artist, game decider, or simply as a gamer who rambles through the metaverse, jumping from game to game. The Sandbox is based on the Ethereum blockchain and includes its own money, Sand.
It is one of the most popular cryptocurrency metaverses. It has created an editor that may be used to make models and animations for the blockchain's future edition. This is one of the best games to play if you want to buy digital land or real estate, and it'll most likely pay off.
8. Future in Tech World
Consumer acceptance of augmented and virtual reality will rely heavily on NFTs. We can use NFT to produce one-of-a-kind or limited-edition digital assets, such as skins, virtual apparel for your avatar, or a virtual house. A digital painting that overlays on your home's walls and can only be seen with glasses and headsets is another NFT asset. People buy pre-sets to imitate their favorite Instagram influencer's photographic style. The help you're dealing with can't be copied, hacked, or replicated because NFT is secured on the blockchain.
In a virtual reality setting, NFT allows for a real-world experience with creativity and expression and socialization and acceptance of sentiments.
In a virtual reality setting, NFT allows for a real-world experience with creativity and expression and socialization and acceptance of sentiments.
Pros and Cons of NFT Games (Best NFT Games to Earn)
NFT is a rare, one-of-a-kind digital asset with the growth potential.
As more new and known producers release NFT-based game titles, such as Axie Infinity, NFT-based video games have grown more mainstream. These games might be a great way to get away from reality.
Pros
NFTs can't be cloned or copied indefinitely. Hence there's a solution for licensing digital creations. Each non-fungible token resides in a decentralized digital ledger based on blockchain technology, and each is associated with a different value.
Monetization of Digital Assets: Another possible benefit of NFT is the ability to profit from digital assets. Converting digital goods into digital assets entails assigning a monetary value to them. The monetization of digital works of art is an early stage for non-fungible tokens.
The viral video clip Charlie Bit My Finger, the Disaster Girl meme, the Nyan Cat YouTube video, and the iconic Doge meme, which sold for $ 4 million in June 2021, are just a few examples of online memes that have become digital assets.
Cons
NFT Hype and Uncertainty Concerns: Those who have purchased NFT-minted digital assets believe they have made a good investment. However, numerous experts have compared the present mania for buying these assets to an economic bubble that would eventually burst in NFT investments. Although multiple non-fungible tokens have demonstrated their worth and development potential, NFT investments still have room for over-speculation and herding.
Environmental Consequences of Blockchain Technology: One significant disadvantage of NFT is that the blockchain technology that enables its development has a substantial environmental impact. Remember that the world's electricity is still generated via fossil fuels.
Best NFT Games to Earn
Thank you very much for reading this article. If you need any information related to this article, you can tell us through the comment box. Do share this article with your friends or relatives. Thanks once again.
What are play-to-earn NFT games?
NFTs and crypto, which could be the in-game token or a popular cryptocurrency, are awarded to players in play-to-earn games. NFTs can be sold to other players in the game's ecosystem or traded for cash.
Is it possible to profit from NFT games?
NFTs are undeniably comparable to cryptocurrencies, but they serve a different purpose. You must first convert your currency to a cryptocurrency via an exchanging platform. Check out the bitcoins period to make even more huge profits in cryptocurrency trading. Players in NFT games are rewarded with NFTs that have real-world market value.
What are in-game transactions?
In-game transactions are items or points that a player can buy to utilize in the virtual world to better their character or improve the overall gaming experience. These in-game purchases are the principal source of money for the makers of free-to-play games.